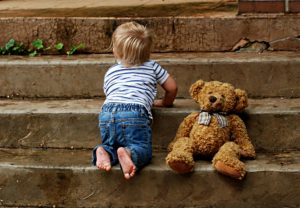 Buying a House in Italy?
The 4 most important steps:
Once you have found the house of your dreams in Italy of course you want to become the new owner!
So what has to be done?
1ST STEP
In order to handle a transaction such as a real estate purchase in Italy, you must apply for a "tax code" the so called CODICE FISCALE from an Italian tax office. This tax code is important because it must be registered on sale contracts as well as you need to open a bank account in Italy.
So how do you get to a CODICE FISCALE?
You just need to go to a tax office with your passport, the so called AGENZIE DELLE ENTRATE, where you will immediately get a C. F. (codice fiscale)
2nd STEP
And there you go! Now you can make an offer with your estate agent to the seller of the property.
In Italy, it is common to pay a CAPARRA CONFIRMATORIA, which serves to confirm the seriousness of the buyers interest and to take the property "off the market". As a rule, this is about 10% of the purchase price. This confirmation deposit can also be made via a foreign account.
3rd STEP
At this point you should open a current bank account in Italy, because it is necessary for the successful conclusion of the sales contract.
The preliminary contract of the acquisition, which usually is created with the real estate agency, will now be registered at the AGENZIA DELLE ENTRATE, which costs 200 euros plus stamp duty and 0.5% of the CAPARRA CONFIRMATORIA: (Example: who paid 10,000 euros caparra confirmatory, pays 50 euros taxes)
4th STEP
So you are finally free for the preparation of the notarized deed. The real estate agency sends everything to the responsible notary who examines all details and certifies everything. Once the contract has been signed, the buyer has to pay the remaining purchase price of the property, the notary and necessary taxes.
At this time, you are the happy new owner of your dream house in Italy.
In the case of a loan, of course, the procedure is slightly different. Ask your bank consultant about the exact processes before you make an offer.
In any case a professional REAL ESTATE AGENCY accompanies you in all these processes and advises you professionally, so that the successful acquisition of a holiday home in Italy is quite easy for you.
Good luck with your purchase 😉