5 STEPS TO BUY A HOUSE IN ITALY
Once you have found the house of your dreams in Italy what do you have to do?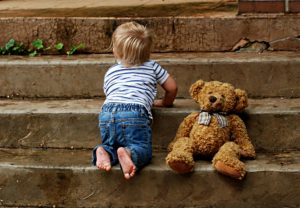 1st STEP: THE TAX CODE
In order to handle a transaction such as a real estate purchase in Italy, you must apply for a "tax code", called "codice fiscale". This tax code is important as it allows you to sign a precontract.
So how do you get a "codice fiscale"?
You just need to go to a tax office "Agenzia delle Entrate" with your passport and you will immediately get your fiscal code.
2nd STEP: MAKE AN OFFER
Your real estate agent will prepare an offer with you.
The reservation of the property by signing a precontract between you and the seller, is made by paying a  purchase deposit, called " caparra confirmatoria". This requires you to pay ca 10% of the sale price. This payment can also be made trough a foreign bank account.
The preliminary agreement will be registered within 20 days of signing at the " Agenzia delle Entrate". It will cost you, e.g. with 10,000 euros of confirmation deposit, totally 282€.
3rd STEP: OPEN A BANK ACCOUNT IN ITALY
At this point you should open a current bank account in Italy, otherwise you can deposit the money to the notary's deposit account before signing the final contract.
4th STEP: SIGN THE FINAL TITLE DEED "ROGITO"
The real estate agency will send all the necessary documents to the notary. The day you sign the final contract, you will need to pay the remaining purchase price of the property, the notary's costs, the real estate agency fees and all the necessary taxes.
You are now the happy new owner of your dream house in Italy.
5th STEP: SWITCH GAS AND ELECTRIC TO YOUR NAME
After the purchase let the energy companies and the municipality know that you are the new owner.
A professional Real estate agency can follow and advise you in all these steps.